We don't have any products online right now but one of our consultants may be able to help you. Enquire now to get access to great deals all over the world.
We can't find any online Brazil holiday deals at the moment but one of our helpful Travel Experts can help you find what you're after! Send us an online enquiry or call us on 0800 24 35 44.
A Portuguese colony until gaining independence in 1822, Brazil has since had waves of Italian, German, Spanish, Polish, Japanese and Portuguese immigration. This has added to the diversity of a country which already has distinctly varied geography and regional histories. But music is a common denominator everywhere – styles include choro, samba, bossa nova, caipira, forro and funk. Locals rock to their rhythm, whatever it may be, with wide smiles and a hearty encouragement for visitors to join in.
Copacabana, Rio de Janeiro
Here you can easily swap your dancing shoes for none at all (on the 7,000 kilometres of beaches) or strap those boots on for a hike you won't forget. The Amazon beckons, as do the savannas in the northeast, the Atlantic forest in the southeast, wetlands in the central west and pampas in the south. When the bright lights beckon again, lose yourself in the sprawling, feisty Rio de Janeiro or cultural capital Sao Paulo.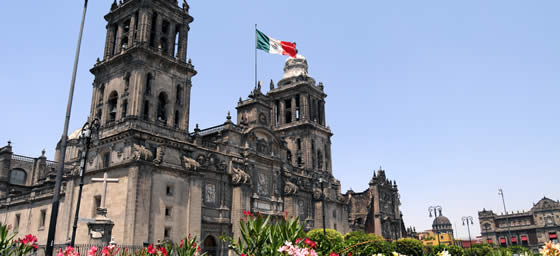 Sao Paulo Cathedral
Sound like fun? Grab a flight to Brazil if you're set to go or if you're curious and would like to talk more about your options, give Flight Centre a call on 0800 24 35 44.